SOLO IN COMPANY – Soft Skills: Communication, Presentations & Negotiations
Mejora tus habilidades de Presentaciones Eficaces y Negociación en lengua inglesa con el curso Soft Skills: Communication, Presentations & Negotiations.
Descripción
Communication is the human ability and capacity through which we can establish relationships, not only workwise but also socially. One of the strategies necessary to carry out this skill with ease is the mastery of oral and online presentations, meeting etc. Communicating is, and always has been a crucial tool in professional development and more so today. In this day and age that we are currently living in, technology has become the main focus of communication and it goes without saying that the ability to convey your message effectively could lead to a make or break situation.
This course is aimed at preparing attendees to successfully perform meetings, presentations and negotiations, be it face to face or online in English language.
The purpose of writing emails has changed drastically, and it is critical to develop the ability to transmit the right message. This course will enhance your writing skills.
Being able to present efficiently not only boosts your confidence but also helps to convey the message more effectively, which in turn will create a platform for a successful formula.
This training course is designed to be very practical and simple to use, yet hands on, through the provision of a range of practical activities thereby equipping the attendees with the necessary tools needed to become more productive, confident and successful in every aspect whilst communicating in English language
Objetivos
Why should I choose this course?
Improved written skills through case studies, essays, emails etc-Personally corrected by your tutor and forums where you can express your opinions about interesting current affairs issues in the world.
Learn the latest vocabulary and Acronyms for online meetings.
Very Interesting videos to sharpen your all-round communication skills, packed with useful vocabulary and ideas that will boost your confidence and enhance your ability to become a better communicator.
Videos to watch before every on-line class to simulate your interest.
Online classes where you can interact with other students, engage in interesting conversations and practise speaking.
Practical exercises to do as many times as you like at your own convenience with instant answers.
Excellent reviews from other attendees.
Quick responses from your tutor – within 24 hours.
Easy and practical platform to use.
Dirigido a:
Application Requirements: Any person, employee, manager, middle manager who has a B2 level or higher can apply for this course.
Cualquier persona, directivo, mando intermedio o empleado que cuente con un nivel B2 o superior
Contenidos:
PART 1 COMMUNICATION
MODULE 1.1: E-MAILING
• SCORM 1: COMMUNICATION SKILLS
• ACTIVIDADES DE APOYO:
o Introductory Video-Tells you all you need to know about writing effective emails in a nutshell.
o Writing clear and concise emails- attention on grammar, word structure and useful phrasal verbs.
o Writing Formal and informal emails.
o Writing Intention focused emails-Negotiation vocabulary.
o Being polite, diplomatic and tone appropriate to ensure email success.
o Ability to write Visually scannable emails- Your reader is easily able to pick out the most important information in your email.
o Writing action driven emails- Your reader is clear on what action should be taken.
o Practising-Roleplays, listening activities, Correcting email blunders.
o Presenting news-using appropriate language.
o Writing and structuring effective emails to help maximise impact.
MODULE 1.2: LISTENING
• SCORM 2 – QUESTIONING SKILLS AND COMMUNICATION.
• SCORM 3 – VERBAL COMMUNICATION IN THE WORKPLACE.
• ACTIVIDADES DE APOYO:
o Introductory video on "How to be a good listener"
o How to enhance telephone calls skills.
o Dealing with difficult calls and queries-Audio.
o Arranging meetings, interviews, making appointments-Audio.
o Leaving and taking messages on the phone-Audio.
o Activities to sharpen ability to listen for detail-Audio.
o Listening to life programs and role plays.
MODULE 1.3: VISUAL MEETINGS AND MEETINGS:
• SCORM 4: NON VERBAL COMMUNICATION
• ACTIVIDADES DE APOYO:
o Introductory video – stimulating an online meeting.
o Mastering the language of on-line meeting. Acronyms, do's and don'ts. Etc
o Introducing visual meetings / conference calls.
o Visual meeting expressions and language.
o Technical Vocabulary to deal with technological issues and how to avoid misunderstanding during on-line meetings.
o Vocabulary to politely give instructions during on-line meeting.
o Idiomatic expressions and expressing points of view.
o Practising the language of meeting-audios.
o Listening extracts addressing meeting discrepancies, being vague/blunt in meeting.
o Role plays: reacting to online problems during meetings.
PART 2 PRESENTATION
MODULE 2: PRESENTATION
• SCORM 5: PRESENTATIONS. LESSON 1
• SCORM 6: PRESENTATIONS. LESSON 2
• SCORM 7: PRESENTATIONS. LESSON 3
• ACTIVIDADES DE APOYO:
o Introductory video- how to effectively present and hold your audience attention
o Help in the preparation, design, planning and developing body and structure of presentations, providing the student with tools that allow them to successfully achieve this communication process and developing professional skills to address an audience.
o Using noun collocations and short texts to emphasise how to deal with presentations, pointers on opening, how to start, moving forward, dealing with questions, interruptions, staying on course, disagreements and closing.
o Confidently presenting yourself and listing personal information in a coherent order.
o How to generate interest in the exhibition and sell ideas by transmitting enthusiasm to the audience.
o Techniques to make impacts during a presentation.
o Provide verbal and non-verbal resources to enrichen the message.
o Simulation of oral business presentations -Role plays.
o Practice tactics to combat sudden communication blockages.
o Practising small chat: face to face and online.
o Practical Audios and videos and case studies to enhance understanding.
PART 3 NEGOTIATIONS
MODULE 3.1: BUILDING RELATIONSHIPS
• SCORM 8: NEGOTIATIONS. LESSON 1
• ACTIVIDADES DE APOYO:
o Introductory video-practical negotiation skills
o Skills to Foster a positive image at the start of the negotiation which will help lay the foundation for a positive relationship.
o How to use Flattering, polite and diplomatic language.
o Mastering key negotiation expressions and phrases.
o Writing opening, follow up and closing letters
o Audio activities to enhance practice.
MODULE 3.2: POSITIONING AND INTEREST
• SCORM 9: NEGOTIATIONS. LESSON 2
• ACTIVIDADES DE APOYO:
o How to set the tone for the entire negotiation process.
o How to Break the ice with light small talks to help reduce tension in the atmosphere.
o Learn useful expressions for presenting proposals, counter proposal, possibilities/probabilities.
o How to be more spontaneous to suggestions.
o How to effectively Express priorities.
MODULE 3.3 QUESTIONS AND CLARIFICATION LANGUAGE
• SCORM 10: NEGOTIATIONS. LESSON 3
• ACTIVIDADES DE APOYO:
o How to adequately structure questions to ensure maximum understanding of all parties involved.
o How to Tackle further questioning.
o Learning important clarification expressions and phrases to avoid taking the negotiation in the wrong direction.
o Synonyms to broaden vocabulary.
o Academic articles from well-known producers to practice reading, how to use expressions in sentences and write up solutions to case studies
MODULE 3.4: AGREEMENT/DISAGREEMENT/COMPROMISING
o SCORM 11: NEGOTIATIONS. LESSON 4
o ACTIVIDADES DE APOYO:
Appropriate language to politely and diplomatically express agreement /disagreement.
Expressing willingness to or not to compromise.
Essential prepositions, noun collocations and phrasal verbs to aid fluency.
Writing-Analysing case studies and finding suitable solutions.
MODULE 3.5: BARGAINING
• SCORM 12: NEGOTIATIONS. LESSON 5
• ACTIVIDADES DE APOYO:
o How to bargain, delay or refuse proposals while maintaining goodwill.
o How to be firm and be able to justify offers.
o Essential expressions to sound more persuasive.
o How to use open or close questions to move talks forward.
o Using direct and indirect questions.
o Case study to analyse and draw suggestions and conclusions.
MODULE 3.6 PROPOSAL, ACCEPTING PROPOSAL AND CLOSING
• SCORM 13: NEGOTIATIONS. LESSON 6
• ACTIVIDADES DE APOYO:
o How to express acceptance or non-acceptance of deals.
o How to conclude deals.
o Audios to re-enforce intonation when signing deals/contracts.
o Audios to practise key expression for concluding a negotiation.
o Articles to demonstrate practical uses of key negotiation phrases
El Tutor
BUKKY ABIDOGUN
My name is Bukky, I am from England, London. I studied Business Administration in a business University in London. After that I worked as an Accounts assistant for various sectors before i moved to Madrid, Spain where I have been living for over 10 years now.
In this period of time, I have been working as a business teacher and coach. I have had the opportunity to work across a large range of sectors, from  Automobile to Ministries , hostelry and  entertainment to mention a few. I have trained more than 4000 professionals from the bottom of the ladder to the very top. Training ranging from management and communication skills to leadership, negotiation, value presentations, emotional intelligence, coaching, time management, creativity, and internal communication. This in turn,  has equipped me with vast  amount of knowledge, technics, methodologies and practical solutions which help to understand the student, the way they think language wise and how to best equip them, which qualifies me for this course.
In addition to this, I also specialize in all kinds of professional business exams, ranging from First certificate to proficiency Cambridge exams, BEC, TOFEI, etc.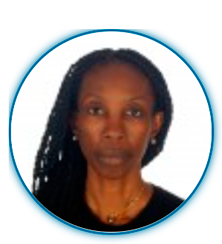 Descargar PDF